Welcome to Dr. Callahan Orthodontics
Serving Downers Grove the Western suburbs of Chicago and Bourbonnais, Illinois

We at Dr. Callahan Orthodontics love providing individualized orthodontic care to our patients. We've produced hundreds of beautiful smiles for over 30 years. We understand how important patient satisfaction is and our goal is to provide the best orthodontic care to our patients. We realize your smile is one of the first things people see, and will last you the rest of your life.
As your orthodontist in Downers Grove, Western Suburbs and Bourbonnais, we offer the most innovative treatments and experience available today. We offer traditional as well as invisible braces, designed just for you at an affordable price. Just as each individual patient is unique, each treatment plan is unique. You and Dr. Callahan can decide which option is best for you.
We believe our patients deserve to have all the necessary information needed to make good choices about their oral health. That's why we take the time to explain all your treatment options. We believe this will lead to a more trusting relationship and relieve the stress you may feel about seeing an orthodontist and beginning treatment.
According to the American Dental Association, straightening your teeth can actually significantly affect your overall dental health.
Contact our office to schedule your complimentary smile consultation. We look forward to meeting with you!
About Dr. Callahan
Dr. Richard Callahan is a graduate of Loyola University Dental School and Loyola School of Orthodontics. He also served as a clinical instructor in the Orthodontic School for seven years. He is proud to have taught many of the fine orthodontists now practicing in Chicago, Downers Grove, Western Suburbs, and the Chicagoland area.
Dr. Callahan is a member of:
The American Dental Association
The American Association of Orthodontists
The Chicago Dental Society
The West Suburban Dental Association
The Midwest Society of Orthodontics
The Illinois Society of Orthodontics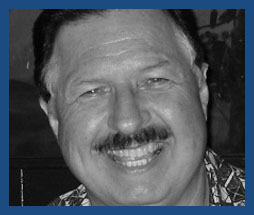 Dr. Callahan has completed several Orthodontic Principles courses and is certified by the Tweed Foundation after twice presenting cases. He has taught the Tweed principles and instructed with Dr. Ben Hertzberg for many years to young orthodontic students and in Loyola Orthodontic School. Dr. Callahan currently has orthodontic practices in Downers Grove and Bourbonnais, Illinois. He he has lived in Downers Grove for over thirty years.
When to see an orthodontist:
If you recognize any signs in your child or yourself, it might be time to schedule a consultation with an orthodontist.
Early late loss of baby teeth.
Difficulty chewing or biting.
Mouth breathing.
Sucking the thumb or fingers, or other oral habits
Crowded, misplace or block-out teeth
Jaws that shift, make sounds, protrude or are recessed
Speech difficulty
Biting the cheek or biting into the roof of the mouth
Protuding teeth
Teeth that meet in an abnormal way or don't meet at all
Facial imbalance or asymmetry(features out of proportion to the rest of the face)
Grinding or clenching of teeth
Inability to comfortably close lips
*American Association of Orthodontist